Be of Good Cheer!
Haha, actually I dunno what "Be of Good Cheer" really means. I just remember the first time somebody told me this was when I first go for mission trip and one of my supporters wrote this on his note to me. Well, but I thought tonight is a night that I felt good cheer was being brought. I mean in the midst of really I feel "oppression", I really am glad that the family of God brought much cheer to me. Thanks for coming guys! I love all of you! =))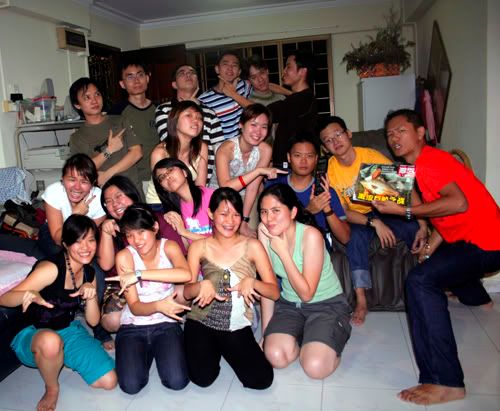 Just couldnt make it to look cool without laughing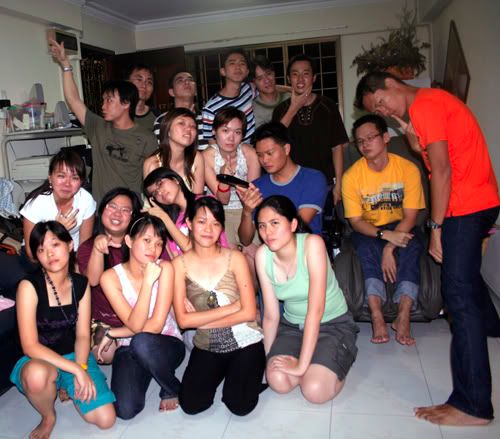 2nd try but still failed. Eh, tianmin also lor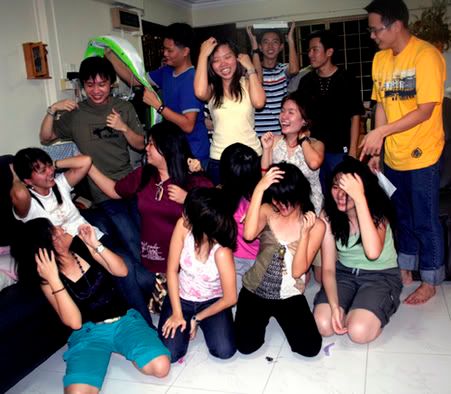 Eh stop playing with my U-zap la?
And then the resulting foto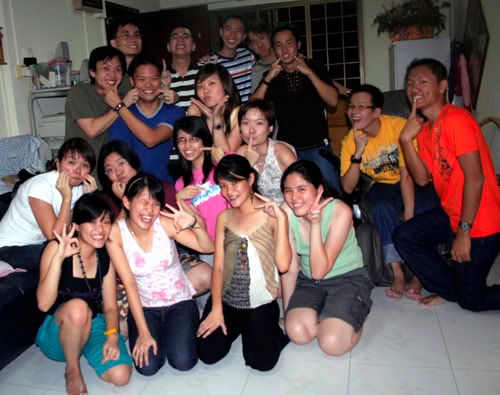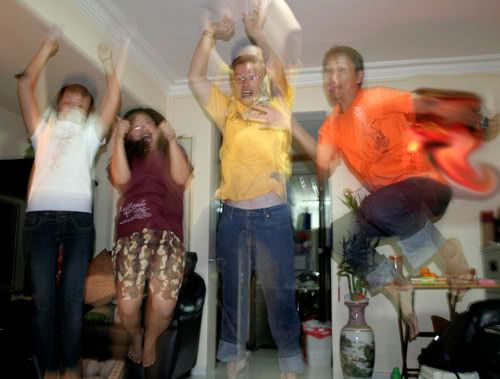 Leaping for joy!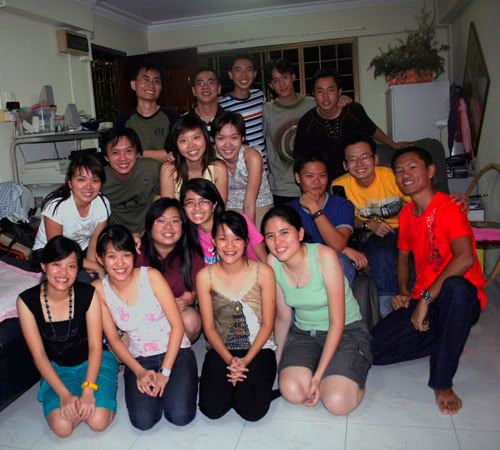 Thanks for being there, really.