MyHeritage.Com
I think I will be such a stupid pig to not try out such a fun thing. So I tried it out in office when I was feeling super bored. Not many picts in office, took in down from blog haha, super amused by the results I tried out this photo
Guess who? hahaha . . . . . . .
WAH CAN U BELIEVE IT???? I almost fell from my chair! forgive the very wat u call that, erm..... pixelated pict? haha I dunno wat la. In office no photoshop wat. Only Paint. haha siao one la. I think they see the way u tilt ur head or smthg and I look like these people too, in this pict only la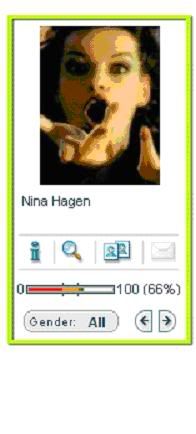 ????

hahahahaha
Then I tried out with another pict.

!!!!!!!!!!!!!!!!!!!!!!!!!!!!! Wah super happy can? I like her very much! Teeheehee And then these

Wah Sure or not?


I like him!!!

I look like a scientist too hehe

Kungfu mama hehe Ok la...... this is a dummy thing. haha........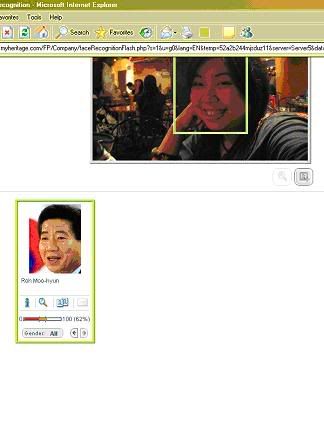 BYE!!!! This happens when u get too bored in school office.